---
Harvard Business Review (HBR) Published Cases
---
Amanda and Kristen: Mented Cosmetics
December 13, 2017
The case highlights the two co-founders (black HBS alumnae) of a black-owned beauty startup and the unmet needs within the beauty industry. Read more…
Eve Hall: The African American Investment Fund in Milwaukee
February 2, 2017
The case highlights the role of minority chambers of commerce and the background of Eve Hall, a regarded multi-sector leader asked to revive Wisconsin's African-American chamber. Read more…
---
---
Harvard Business School Internal Communications
---
GENDER INITIATIVE BLACK HISTORY MONTH NEWSLETTER
February 2019.
Alterrell Mills (MBA 2016) first met Professor Steven Rogers in the fall of his first year, at a welcome reception hosted by the African American Student Union (AASU). Rogers, who served as the club's faculty advisor, impressed upon the assembled students the importance of building community. When I see any of you on campus, he warned, I am going to ask how you're doing. Before too long Mills found himself approached by Professor Rogers in the dining hall. True to his word, Mills remembers, Rogers came up to him: "How are you doing in school?" While a bit surprised at being approached by a faculty member he hadn't yet had in class, Mills appreciated the question. "I think Professor Rogers has confidence that we're all going to be fine professionally," he explains. "But he wants to make sure that the HBS environment is working for us, and if it is not working for us, what could he do about it." Read more…
CONFRONTING CLIMATE CHANGE EXHIBIT
October 2019
---
---
Harvard Business School MBA Voices Blog
---
LGBTSA SPOTLIGHT: ALTERRELL MILLS.
October 13, 2015.
Prior to HBS, I was working at American Express first in the CEO's internal strategy group and then in Membership Rewards for the Centurion and Platinum team. While the training and development during those four years was phenomenal I knew that the right next step for me was to go to business school. Read more…
African American Student Union (AASU) SPOTLIGHT: ALTERRELL MILLS.
June 12, 2015.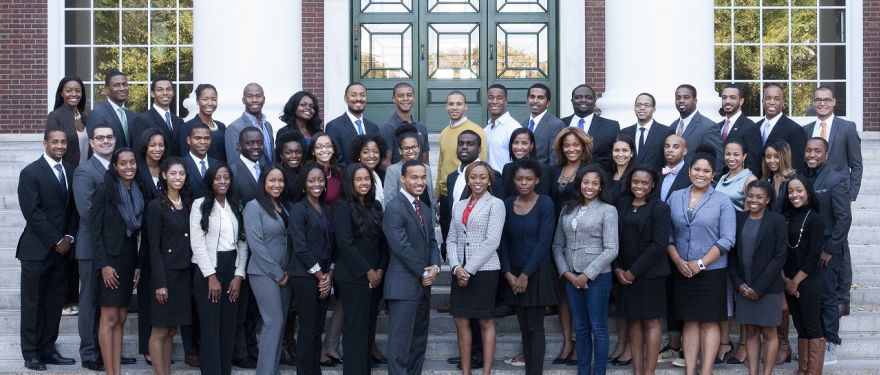 AASU strives to be an extended family for its members from the moment they decide to attend HBS, through the transition to EC year and beyond graduation. Our current membership includes over 130 first years, second years and partners who engage in social events, cultural activities and academic and professional development workshops. Read more…